LED BUILDING BLOCKS KEY HOLDER
R79.00
Did you forget to bring your keys after you tried to go out?
This can be avoided completely.
Just put a small bracket hook on the door to remind yourself of the key.
Put the key to go out on it.
Lego's simple modular approach not only connects many of the keys in a chain.
It can also be firmly fixed on a special supporting key.
The LEGO module is equipped with LED lights. It can be used for stair lighting. Open the door unlocked, with the key
The buckles are linked together in a perfect combination. With the large Lego modules this key has its place.
You don't have to work hard to find the key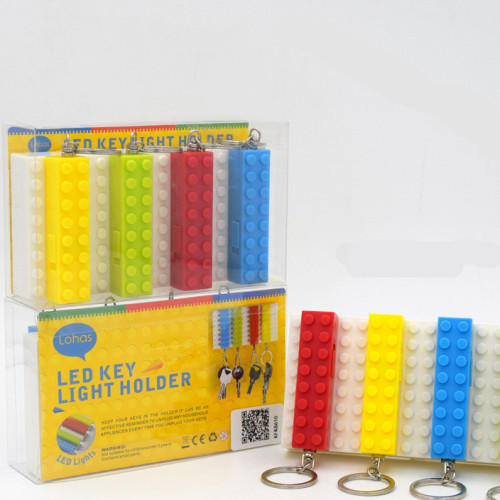 Name of Product: LED Key Holder
Material: ABS + LED + key ring
Size: 12.5×6.5×3.2cm
Colors: yellow, green, blue, red.
Features
Creative design. LED lights, used with keys. Can be used for lighting.
Email to a friend